11/16 「WACK in the UK」
It has been decided that Goods will be sold at the venue.

ASP brought IDOL T-shirts and towels that are popular in Japan!
Please buy it at this opportunity!
※VIP ticket holders have priority for purchase.
※Payment can be made in cash or by credit card.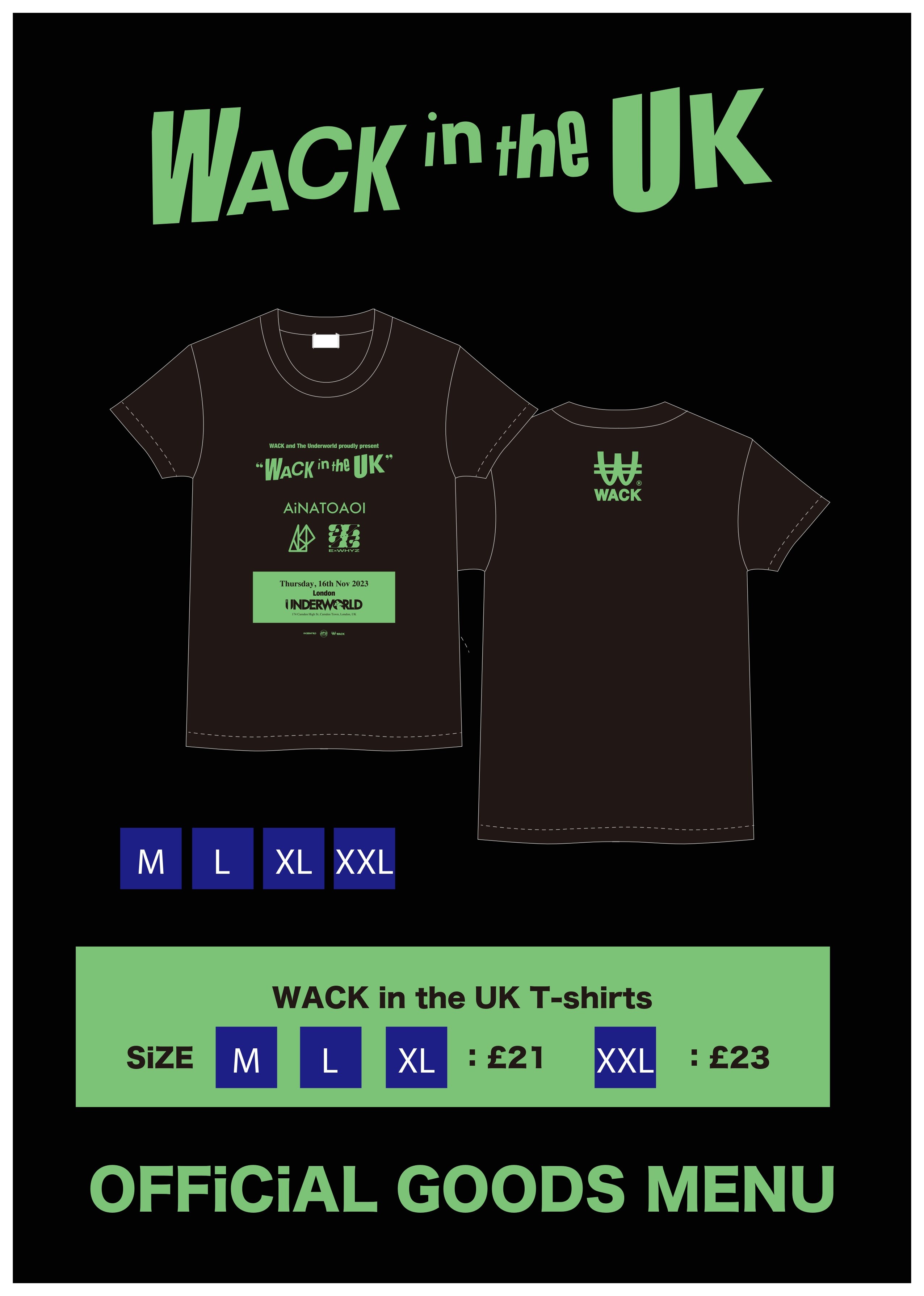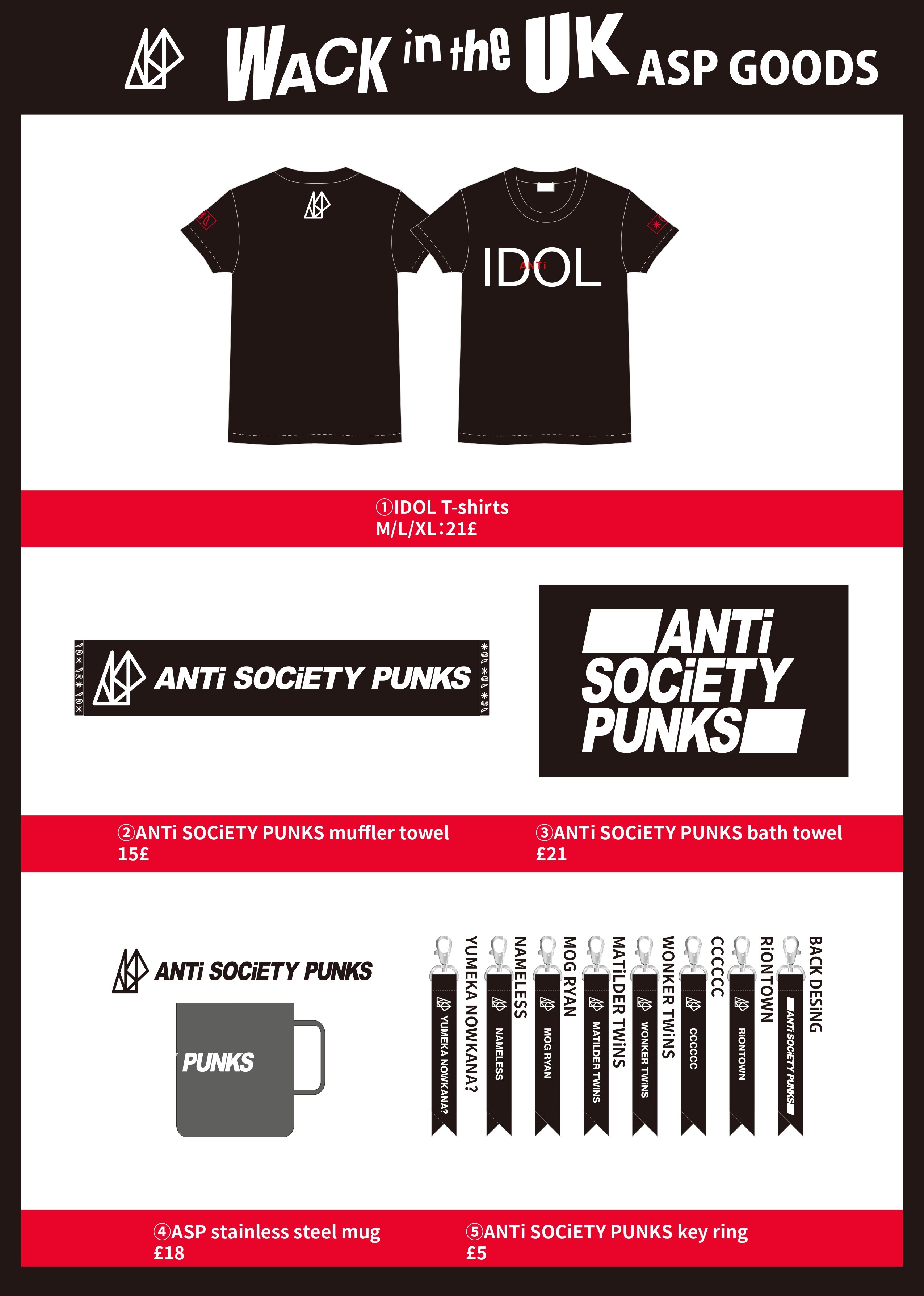 【WACK】
WACK in the UK T-shirts
M / L / XL /:£21 XXL:£23
【ASP】
IDOL Tee
M/L/XL:21£

ASP stainless steel mug
£18

ANTi SOCiETY PUNKS muffler towel
£15

ANTi SOCiETY PUNKS bath towel
£21

ANTi SOCiETY PUNKS key ring
£5